MEDIA FIVE NEWS
Monday, October 10th, 2022
Greg Epler Longtime Media Five Agent & Manager Passes Away
Veteran booking agent, manager and longtime Media Five executive, Greg Epler, passed away Thursday, October 6th, 2022 at the age of 64 in Fogelsville, PA.
Greg joined Media Five Entertainment in 1983 and currently was Vice President and celebrating 38 years in the world wide music industry. Most recently, Greg was key member of the management team relaunching Fuel with the release of their full-length record "Anomoly" and hit single "HARD". In his career, Greg booked and represented nearly 100 bands. He is best known for co-managing and developing the band FUEL, to be a multi platinum headline artist with worldwide sales of 5 million albums and whose #1 hit single "Hemorrhage (In My Hands)" was named No. 6 out of 100 All-Time Alternative Songs by Billboard Magazine. He is credited with working with the estate of Nina Simone and representing her daughter, Lisa Simone, as well as co-managing the multi platinum band Tantric. Greg, as an accomplished photographer and videographer and through his work, many of his clients used his images for their promotional needs online and in venues.
Greg was a dedicated music executive who brought passion, intelligence, business savvy and creative guidance to every artist and project he worked with. His sense of humor and demeanor made him very popular to all of his clients and very well respected in the industry.
Greg, a proud father started mentoring his daughter, Sarah, who was interested in a career in the music industry while in high school. Greg's connection to modern rock Philadelphia radio station Y100, yielded Sarah an internship where she gained valuable experience in radio, concert promotion & social media. After graduating college, Sarah's credentials landed her a key position at VH1 where she developed a highly successful career.
Greg is survived by his loving Mother Marie Epler; Daughter Sarah Epler and her husband Charles Goetz of Brooklyn, NY; Brothers Richard (Stephanie), Gerard (Lori), Thomas (Stephanie), Charles Jr. (Tammy), James (Lisa), and Christopher. Greg was predeceased by his brother Robert.
Services will be held Wednesday, October 12th at Stephens Funeral Home, 274 N. Krocks Ave, Allentown PA 18106. Call/viewing from 10-11am and services at 11am. Family and friends can send flowers and condolences in memory of Greg. Donations can be made in Greg's name to MusiCares: https://www.musicares.org/
April 2021
It's official! Fuel is back with Carl Bell and Kevin Miller! Be on the lookout for updates from Fuel in the future! Exciting things ahead!
LIVE is ranked No. 17 out of 300
All-Time Top Alternative Songs with their smash hit,
"Lightning Crashes"
, which achieved No. 1 on the Alternative radio chart on February 25, 1995. It was No. 1 for nine weeks. "Lightning Crashes" is the biggest single from LIVE's album,
Throwing Copper
, earning 8x certified platinum status in the US and a No. 1 album on Billboard's Top 200. Members Chad Gracey, Patrick Dahlheimer, Chad Taylor and Edward Kowalczyk are all York, PA natives.
LIVE also ranked #22 of All Time Alternative Rock Bands and Fuel made the list at #70.
LIVE and Fuel are both currently touring in America and worldwide. Live is touring in support of their EP
"Local 717."
Both bands were discovered by Media Five Entertainment, Bethlehem, the management team at that time. Media Five Entertainment's David Sestak discovered LIVE when they were known as Public Affection in 1989 and oversaw their independent release,
Death Of A Dictionary
, that debuted their senior year at William Penn Senior High School in York, PA. Sestak managed the band for 13 years and brought on board as co-manager the late Peter Freedman of Lancaster, PA. LIVE went on to sell over 20 million records worldwide.
Fuel was discovered by Media Five's David Sestak and Greg Epler who began by working their debut independent release, Porcelain, with the first version of the #1 radio single, "Shimmer". Both managed the band for 8 years with Fuel selling over 5 million records worldwide.
This team of musicians and managers working together put Pennsylvania on the map as a hotbed of emerging from the heartland to become worldwide superstars.
David and Greg along with everyone at Media Five congratulates each member of both LIVE and Fuel, LIVE's producer Jerry Harrison for "Lightning Crashes" and LIVE's A/R, Phil Schuster and Fuel's producer Ben Gross for "Hemorrhage (In My Hands)" and Fuel's A/R, Ben Goldman. Both bands continue to tour worldwide.
Billboard has named Central Pennsylvania bands LIVE and Fuel to their Greatest All time Alternative Rock Songs and Bands
March 19, 2018
Greg Epler Rejoins Media Five Entertainment and is Named Vice President
Veteran booking agent, manager and longtime Media Five executive Gregory Epler has rejoined the company as Vice President. His position will focus on booking and scouting talent, artist management and special projects. As a booking agent Greg will represent both established marquee artists, emerging new talent and will expand and diversify the agency's roster with new signings.

Greg is best known for co-managing and developing the band Fuel to be a multiplatinum headline artist whose single "Hemorrhage (In My Hands)" was named No. 6 out of 100 All-Time Top Alternative Songs by Billboard Magazine. He is credited with working with the estate of Nina Simone and representing her daughter Lisa Simone and co-managing the multiplatinum band Tantric. Greg continues to manage singer/songwriter/guitarist Carl Bell.

With over 30 years experience in the worldwide Music Industry Greg is known for his ability to spot raw talent and to develop and guide artists to become very successful stars.

Greg can be reached at:

Phone: (610) 285-0308
Email: greg.epler@mediafiveent.com




August 1, 2017

MEDIA FIVE EXPANDS ARCHIVE TO NEW SPOTIFY PLAYLISTS
Playlists spanning five decades and hundreds of artists from the Media Five Entertainment Archive are now available for streaming!

Our Spotify playlists span the many chapters of Media Five's history, featuring bands from our booking agency, management team, and concert promotion division. Featuring rare versions of popular songs, the playlists are sorted by decade from the 50's & 60's up through the 2010s and beyond.

Whether a listener wants to relive the Extensions of Man concerts of the 1970s, hear hard rock hits from the 90s, or check out our most recent artists of the 2010s, one of Media Five's ten unique playlists will be sure to pique their interest.

Browse our 1970's Extensions of Man playlist here.

Visit our Spotify profile here to see all our playlists in one place!



June 14, 2017

FUEL'S GUITARIST & SONGWRITER CARL BELL RELEASES NEW SINGLE & FULL-LENGTH COUNTRY ALBUM!
Multiplatinum guitarist and primary Fuel songwriter Carl Bell's country project has released the single "Kiss" off his debut full-length album Tennessee Fuel (street date Friday, June 16).

Carl Bell, best known for penning Billboard's No. 5 Rock song of the 2000's "Hemorrhage (In My Hands)," and other MODERN ROCK and TOP 40 hits "Shimmer," "Innocent," and "Falls on Me," has gone back to his roots in Tennessee and has devoted his time since Fuel to writing MODERN COUNTRY songs, paying homage to his childhood, family, and southern upbringing.

A writer, performer, and producer of every part of Tennessee Fuel Except the drums, Bell describes his new album as deeply personal and autobiographical. In his own words, "the country life is certainly one I'm intimately familiar with, and [recording the album] has been a lot of fun... it all feels like a very natural progression."

Check out Carl Bell's video EPK here!





May 22, 2017
REUNITED LIVE TO PERFORM LEHIGH VALLEY SHOW AUGUST 7th!
The original lineup of +LIVE+ - Ed Kowalczyk, Chad Taylor, Patrick Dahlheimer and Chad Gracey - will electrify Musikfest when they perform at the festival's Sand Steel Stage Aug. 7th!

Known as one of the most potent alternative rock acts and concert attractions, +LIVE+ got its start in nearby York, Pa. The group has sold more than 22 million albums worldwide and earned two No. 1 albums - Throwing Copper and Secret Samadhi - with its catalog filled with hits like "Lightning Crashes," "I Alone," "All Over You" and "Lakini's Juice." Throwing Copper, released in 1994, produced the band's biggest single, "Lightning Crashes," which was No. 1 at Modern Rock Radio for 10 consecutive weeks. The album reached No. 1 on the Billboard Top 200 and eventually surpassed sales of 10 million albums sold, with Rolling Stone honoring the recording with placement on its "1994: The 40 Best Records From Mainstream Alternative's Greatest Year."

In 1997, the group's Secret Samadhi immediately shot to No. 1 on the Billboard Top 200 and eventually went double platinum. The release of the platinum-selling The Distance to Here in 1999 turned +LIVE+ into an international powerhouse and moved the band from arenas into stadiums. The original lineupperformed its last show in July 2009 before going off in different directions. Rediscovering their friendship, however, has healed differences, setting the stage for the members to come together to make music again. In addition to Musikfest, this year's concert tour also includes stops at BottleRock Napa Valley, Common Ground Music Festival, Lollapalooza, Austin City Limits Festival and more.

April 13, 2017
ED KOWALCZYK TAKES OVER SIRIUS XM LITHIUM!
LIVE frontman, Ed Kowalczyk is taking over Sirius XM Lithium (Ch. 34). Ed will be playing his favorite alternative and grunge songs from the '90s, his favorites from bands that LIVE has toured with, and music from his own personal collection. In between songs, Ed will talk about LIVE's anticipated Spring/Summer tour and reuniting with the band for the first time in almost a decade.

UPCOMING DATES:
4/13 at 10 am ET
4/14 at 4 pm ET
4/15 at 11 am and 10 pm ET
4/16 at 3 pm ET

February 1, 2017

MEDIA FIVE ALUMNI KIRK KELSEY CONTINUES TO SUPPORT TOP ACTS
Began his career as the Front of House tech for Fury and moved on to tour manage Solution AD and Live

Check out the full Front of House magazine article here!

January 30, 2017

LIVE MEMBERS TALK UNLIKELY REUNION, MOVING PAST MUDSLINGING
Singer Ed Kowalczyk and guitarist Chad Taylor discuss high-flying 90s

January 1, 2017

LIVE PLAYS SURPRISE REUNION GIG WITH SINGER ED KOWALCZYK ON NEW YEAR'S EVE
Original lineup's first show together since 2009

Check out the Consequence of Sound article and videos here!

December 15, 2016

LIVE TO REUNITE WITH SINGER ED KOWALCZYK
World Tour and New LP in the Works

Check out the Rolling Stone article here!

December 9, 2016
Ed Waldick, Lighting Designer, Road & Stage Manager Passes
December 5 - Ocala, Florida

Ed Waldick a longtime associate of Media Five, originally from Harrisburg, Pennsylvania where he first started working in the Music Industry with Dan Hartman's first band The Legends, passed on December 5 in Ocala, Florida where he had lived and worked over the last 20 years. His long association with Media Five began in the early 70s coming off working with one of the most popular recording artists of the time, The Edgar Winter Group and his friend lead vocalist, keyboardist, song writer and producer Dan Hartman in different capacities touring the world.


After managing the Listening Booth Record Store in Allentown, Pennsylvania, Ed went back to the live music business and brought all his expertise to the top regional bands playing the Eastern Seaboard. Beginning with Magnum as the lighting designer and road manager, then Witness as monitor engineer and followed by Fury as the lighting designer, operator and road manager.

In the early 80s Ed moved to South Florida where Media Five called upon him to set up their Florida booking operation where he was was a liaison with premier Florida venues. It was in Fort Lauderdale at Summers on the Beach during multiple residencies with the band Fury that Ed garnered attention, both with regional and national acts, for his unique visual stage production of creative lighting and stage sets.

Relocating to Ocala, Florida in the mid 90s, Ed connected with regional musicians and national touring acts as he worked for Christie Lites and later Eve to Adam to name a few. He was currently working on The Music of Pink Floyd Laser Light Show to launch his own tribute. WCJB TV 20 this week did a three minute tribute titled, "Music Scene Loses a Legend" to Ed saluting the work he did to support the local music scene from young musicians to national stars in the Gainesville area.

A consonant professional that was always "on" with energy and heart like very few, Ed was very giving and it was always with his trademark smile.

This past September he lost his wife Jan and is survived by his daughter Lindsey and his son Ian, a lawyer, who was recently married. A memorial show for Ed Waldick is set for January 28th at O'Malley's Alley in Ocala, Florida hosted by the band Under the Covers.

Novemeber 12, 2016
MUSIC INDUSTRY PANEL WITH LIVE'S CHAD TAYLOR AND MEDIA FIVE'S DAVID SESTAK SHARES INSIGHTS

On Thursday November 10th York College's Director of Music Industry & Recording Technology Shawn Young assembled a panel comprised of music experts indluding; Live guitarist and York native Chad Taylor, Media Five founder and York College Alumnus David Sestak, SoundExchange Senior Counsel for Licensing and Enforcement Brad Prendergast, and General Manager of the Strand-Capitol Performing Arts Center Anne Sturm. The topics included music publishing, live events, and the record industry.


It was a lively session of dicussions and question and answers with the audience of Music Industry majors and interested York community residents. Shawn Young showed a sneak preview of the Media Five Archive Band Highlight Reel of Five Decades of Shining Stars within the Booking Agency, Concert Promotions and Artist Management.



February 15, 2015
PENNSYLVANIA MUSIC & BUSINESS TEAMS
SCORE BIG AGAIN ON BILLBOARD CHARTS


Billboard's September 14 issue features 25 Years of Alternative charts with the York, PA band LIVE and former Harrisburg, PA based band Fuel ranked high on their All-Time Top Alternative Songs and All-Time Top Alternative Artists charts.

Both bands were discovered by Media Five Entertainment, Bethlehem, the management team at that time.

LIVE is ranked No. 13 out of 100 All-Time Top Alternative Songs with their smash hit, "Lightning Crashes", which achieved No. 1 on the Alternative radio chart on February 25, 1995. It was No. 1 for nine weeks. "Lightning Crashes" is the biggest single from Live's album, Throwing Copper, earning 8x platinum status in the United States and a No. 1 album on Billboard's Top 200.

LIVE scored No. 20 out of 50 on the Billboard All-Time Alternative Artists Chart following Nirvana at No. 19. Members Chad Gracey, Patrick Dahlheimer, Chad Taylor and Edward Kowalczyk are all York, PA natives.

Fuel earned No. 6 out of 100 All-Time Top Alternative Songs for their smash hit, "Hemorrhage (In My Hands)", which achieved No. 1 on the Alternative chart on November 4, 2000 and remained at the No. 1 position for twelve weeks. "Hemorrhage (In My Hands)" was from the certified double platinum US album, Something Like Human. Fuel's drummer Kevin Miller is an Allentown native. Members Carl Bell, Brett Scallions and Jeff Abercrombie all lived in Harrisburg, PA during that time.

Media Five Entertainment's David Sestak discovered LIVE when they were known as Public Affection in 1989 and oversaw their independent release, Death Of A Dictionary, that debuted their senior year at William Penn Senior High School in York, PA. Sestak managed the band from 1989 to 2000 and brought on board as co-manager the late Peter Freedman of Lancaster, PA. LIVE went on to sell over 20 million records worldwide during Media Five's management.

Fuel was discovered by Media Five's David Sestak and Greg Epler who began by working their debut independent release, Porcelain, with the first version of the hit radio single, "Shimmer". Both managed the band from 1995 to 2002 with Fuel selling over 5 million records worldwide.

This team of musicians and managers working together put Pennsylvania on the map in a big way in the Alternative Rock world. LIVE and Fuel were bona fide Alternative Rock superstars. Coincidentally, members in both bands and their management team were either Pennsylvania natives or living in Pennsylvania at that time.

David and Greg along with everyone at Media Five congratulates each member of both LIVE and Fuel, LIVE's producer Jerry Harrison for "Lightning Crashes" and LIVE's A/R, Phil Schuster and Fuel's producer Ben Gross for "Hemorrhage (In My Hands)" and Fuel's A/R, Ben Goldman.



10-22-2013
MEDIA FIVE CONGRATULATES LONG TIME CLIENT
LIVE (1988-2000) ON THEIR ARTS INNOVATION AWARD


LIVE was the first rock band ever to be honored in the state of Pennsylvania for a prestigious Governor's Art Award.These awards are only given to individuals who have made outstanding contributions to the arts in Pennsylvania. Live members and York natives Chad Taylor, Chad Gracey and Patrick Dahlheimer marked the first time in the awards' 33-year history that a rock band was honored. And it also marked the first time an Arts Innovation Award was presented.

LIVE, one of the most important American Rock bands have sold over 25 million records worldwide and brought worldwide attention to the state of PA and inspiration to other PA bands who emerged after them through their music, art and creativity.

The three members of LIVE are partners of ThinkLoud Development. Through their company, the Live musicians recently completed a more than $10-million renovation project in the former Bi-Comp building in downtown York. The project houses offices for the new telecommunications company United Fiber & Data as well as Live's new state-of-the-art recording studio, where the band is working on a new album.

Taylor and Dahlheimer took home the honor for their economic development projects in communities including York, Allentown and Reading. Gracey could not attend the ceremony since his wife is expecting twins soon. York music teacher Don Carn presented the awards, which moved Taylor and Dahlheimer to tears.

Photo Right: Governor, Tom Corbett, Chad Taylor, Patrick Dahlheimer and music teacher, Don Carn

Media Five would like to congratulate LIVE's Chad, Chad and Patrick on being one of the few groups of musicians who have parlayed their creativity, energy and expertise into a dual career.



9-23-2012
Long Time Friend & Associate Benjy King Passes


Benjy King, an all-encompassing producer, arranger, engineer, singer, songwriter and multi-instrumentalist died on September 21 from an accident in New York City..

Benjy has a four decade history and friendship with Media Five and a number of their artists. This began when booked him and the popular regional band, Capney in the early 70's. From the beginning, he was an incredible musician and a charismatic singer and performer. Through his amazing talent, Benjy shared the stage with some of the biggest artists in the world. In the 80s, he was a founding member of the MTV/VH1 famed band Scandal that earned platinum records for their hits and videos for Goodbye To You and The Warrior. From there he went on to tour internationally with other major recording artists.

As his name quickly made its way around the industry, the demand for his talent, mixed with his insatiable will to learn, established lifelong connections for Benjy with several award-winning producers. This is where his path became apparent.

Since then Benjy produced over thirty records for artists such as Lesley Gore, the band LIVE (formerly Public Affection), Tommy James, Jim Boggio, Russ Bonagura, Remy Tesser, Lauren Echo, Shaun Barker, Rebecca Hart, Paul Alexander, Jeff Jacobson, Felix Van Dijk and did multi-instrumental session work on The Starting Line, "Based On A True Story," Boyd Tinsley "True Reflections" and Greg Raposo's debut release.

In 1989, Benjy King produced The Death of a Dictionary, which was the debut album by the soon to become multi platinum band LIVE, at that time known as Public Affection. During this most influential time for the 18 year old band members, Benjy was a mentor besides producer.

Benjy continued to produced well received albums for other Media Five artists including Fury's Endangered Hearts album, Magnum's No Secrets with lead singer Robert Mason, Sweet Brother Rush's Welcome To Your Life album and mixed Emily's Toybox album Kindly Remove The Stick. Benjy's most recent work with a Media Five artist was Allentown's pop rock band Sandlot Heroes.

On a personal side, Benjy King stands out as one of the nicest people we ever had the pleasure of working with. His smile was unforgettable and his consistent positive attitude, enthusiasm and upmost professionalism was his signature. He enriched everyone's life he came in contact with, both personally and with his musical talent and his openness to share and give tips on anything musically related. Benjy was a very giving person. He will be truly missed by all his fellow friends and musicians everywhere.

His legacy lives on through all his great recordings. For more information on the legacy of Benjy King, please visit:






4-24-2012
Media Five Remembers Dick Clark

Founder and President David Sestak remembers Dick Clark and the influence he had in the area recently in an interview with WFMZ. Please click on the video below to see video and read article.
3-18-2012
Media Five Entertainment Prepares For Debut Of
1980 Management Archive Launch
with a spotlight on Public Affection

As things progress, decade by decade, we are excited to announce that the 80s decade of management with client Public Affection (later known as LIVE) will have an in depth page with content that has never been released before in the form of photos, songs and videos.

Additional content will include recollections and media from Barnaby Plum, Fury, Gandalf and Magnum!

In the process of band booking came a realization: artists need guidance to develop a higher degree of professionalism and reach maximum potential. Artist management became a process of advising bands with potential star power in areas including repertoire, stage presentation, imaging, recording, promotion and music as a business.


---
10-25-2011
WAILING WATERS with TYLER GRADY
DEBUTING NEW RECORDED MATERIAL
@ GRAPE ROOM IN PHILADELPHIA
Thursday, Oct. 27, 2011
Nazareth, PA's modern rock/pop quintet is enjoying a banner year in 2011. Wailing Waters debuts new material on Thursday, October 27 at the Grape Room, a 21+ live music venue located in the Manayunk section of Philadelphia hosting some of the best in local and national music.
The band is currently in the studio with veteran and platinum certified producer/mixer Rich Keller recording their debut independent release. Some rough mixes are available on the Media Five iPod player.

What Can I Say is slated for the first single. The track has been called a Train Meets Coldplay pop rock tune with a blue-eyed soul lead vocal delivery by lead singer Tyler Grady, Season 9 American Idol finalist.

With headline shows at Musikfest, Mayfair and Crocodile Rock in addition to 65,000+ people experiencing them perform over 45 dates at the New Jersey, Delaware, and Maryland shore this Summer, Wailing Waters is rapidly building a solid regional fan base in 7 Mid-Atlantic states.

An earlier demo, No Mistake, is in the top 10 on ReverbNation's National Rock Chart for the last three months with 50,000+ plays.


---
6-21-2011
WAILING WATERS BREAKS INTO REVERB NATION'S
TOP 10 NATIONAL ROCK CHART
Breaking out in a big way this summer, Wailing Waters continues to impress with accomplishments not only stage but online. On the internationally recognized Reverb Nation music website, Wailing Waters profile is currently ranked #7 on the national rock chart. The group is now holding position with popular national acts such as Tenacious D, Slightly Stoopid and Anthrax.

With the "official" start of summer beginning this past Tuesday, Wailing Waters continues their summer tour which includes dates at Seacrets in Ocean City, MD and Bally?s Casino in Atlantic City, NJ in addition to a Monday residency at The Rusty Rudder in Dewey Beach, DE. Dewey Beach, DE Beach Paper recently caught up with the group to discuss their summer plans and the group's history. Read the article here.

This is going to be quite a memorable summer for Wailing Waters. Follow them on Facebook, Twitter, and keep an eye out for upcoming videos on YouTube.

---
5-25-2011
Wailing Waters to Perform Live
at the Mayfair Festival of the Arts!


On Thursday, May 26, Wailing Waters will be playing the Lakeside Stage at 9:30 pm. Top 24 2010 ?American Idol? finalist Tyler Grady and his band will headline Mayfair's opening night live entertainment. The group has recently begun recording some acoustic cuts and other material for an upcoming EP.

Wailing Waters' summer schedule is in full swing and continues as the band will be seen venues throughout the NJ shore, Ocean City, MD and Dewey Beach, DE.

Follow Wailing Waters on Facebook or Twitter for schedule dates, news and upcoming events!

---
4-26-2011
WEDNESDAY, APRIL 27TH
35 ACTS, 4 STAGES, 1 CAUSE: CONCERT FOR A CAUSE 9


"Concert For A Cause" is held in April, every year, in Wilkes Barre. It began in 1999 as "Concert For Karen" and aided the Leukemia & Lymphoma Society. In 2003, the show changed its name to "Concert For A Cause," and since that time, it has raised funds for V.I.S.I.O.N., the Children's Service Center, Luzerne County Head Start, The Wyoming Valley Children's Association, The Child Development Council and United Way Autism Programs. The shows have now raised more than $176,640 for local charities.

In its final year, all proceeds from ?Concert For A Cause 9? will benefit the Big Brothers/Big Sisters Anti-Bullying Program. Doors open at 6pm for this 21 and over event at the Woodlands. Admission is $7. Please come out and support our musicians and this great cause.

For more information visit CFC on Facebook or for the lineup click here.

---
3-11-2011
MEDIA FIVE LAUNCHES 1970s ARCHIVE
It is finally here, the opening of a one of a kind experience chronicling eastern PA music landscape: the online MEDIA FIVE ARCHIVE!

For those who lived it or are curious, the 1970s Booking, Management, Promotion and National archives are available for browsing, covering local and regional and national performers that we had the pleasure working with. This decade covers the post Woodstock era of pop music through the disco era to the rock revival movement of the late 70s. There is a WEALTH OF MATERIAL TO DISCOVER from OVER 80 REGIONAL BANDS and 75+ NATIONAL ACTS promoted or booked. Hundreds of songs, video and tons of vintage photographs, flyers and other promotional material can all be found at: www.MediaFiveEntArchive.com.

AND WE ARE JUST GETTING STARTED! If you were one of the bands we worked with or fan or follower of any of these bands, we need your input. Please contact us if you played with these bands and can help provide detailed information of band members names, list venues played and other pertinent info. We welcome jpgs, mp3s or digital footage of bands as well.

Also, please be sure to add insightful comments or favorite memories to the forum section of each band page. HELP BUILD THIS SITE if you were in a band or just simply a concert-goer. As we receive more and more contributions the Archive's depth will continue to grow. We thank you in advance for your time and interest.

---
2-14-11
FORMER JULY FOR KINGS
FRONTMAN RELEASES ALBUM
Joe Hedges returns with his new solo release, ?Alchemy.? Hedges finds a nice balance between acoustic instrumentation and smartly sculpted electronics. He branches out and tries new things and its result is a unique and new album that has a similar musical signature as Hedges? previous work.

Joe Hedges' Website

---
12-27-10
WAILING WATERS?
TYLER GRADY AND TRAVIS HOBBIE
TO PERFORM AT CD RELEASE PARTY


Tyler and Travis will be playing at the Peter Max Studio in honor of the release of "Healthy Food For Thought: Good Enough to Eat" on Friday, January 28 along with international artist, Jann Klose, and the remarkable clarinetist, Oran Etkin.

Tyler recorded a track for the album which appears along with tracks from Moby, Russell Simmons and Julian Lennon. ?Healthy Food For Thought is Grammy nominated in the category of ?Best Spoken Word for Children?

Where: Peter Max Art Studio
37 West 65th Street, 7th floor
(Between Columbus & Central Park West)
New York, NY

When: January 28, 2011

Time: 6:30 pm to 9:30 pm

Tickets can be purchased for $25 per person. Beverages and light fare will be served. For more information and to purchase tickets, click here.

---
11-4-10
THE FACES, THE BANDS
AND THE PERFORMERS
OF OUR PAST AND PRESENT : MEDIA FIVE BAND ARCHIVE
In celebration of our four successful decades as a premier entertainment organization, Media Five Entertainment is creating an online archive of Pennsylvania's most popular and influential bands. This site recognizes and salutes over four decades of dynamic bands that emerged to make their indelible marks on pop culture in the state and beyond. Together these Rock, Pop and R&B bands' collective performances, recordings and songs have helped earn Pennsylvania a reputation as one of America's hotbeds of great music artists.

Many bands were regional stars and some achieved national and international fame. In the MEDIA FIVE BAND ARCHIVE, browse detailed band profiles, photo galleries, streaming music and video. This unique interactive website encourages fans and band members to use the comment forums to share memories and experiences.

Look for the 1970s debut in December. Bands who have been associated with us should contact us at to provide their band page?s in-depth content.

Our vision is to grow this site into the definitive archive for 1950s - 2010s bands that were based in eastern Pennsylvania. We look forward to once again working with the Media Five family of bands to build their band page as a testament to the legacy they created through their hard work, creativity and performances.



David Sestak
Founder and President
Media Five Entertainment

---
9-3-10
STARTING THIS AUGUST
We celebrate four decades as a premier entertainment organization. Media Five Entertainment was originally founded as a booking agency and later expanded to the Extensions of Man Concert promotions and Media Five artist management. By discovering and cultivating bands through the decades, our artists have become some of the most renown entertainers in their time.

Beginning in October and continuing for the anniversary year, MediaFiveEnt.com will be rolling out decade by decade exclusive archival materials of our regional stars and national and international recording artists. Look for an interactive website where you can post recollections and comments for all the performers we work with through the years. From Aerosmith to Billy Joel, Live to Fuel, Magnum to Go Go Gadjet. Check back here soon for the start of this incredible retrospective only seen and heard at MediaFiveEnt.com. The celebration kicked off with a Garden Party on a beautiful summer evening in August in Bethlehem, PA. Guests included company founders, former booking agents, managers and current and long time team members. Attending the celebration was:


David Sestak (Co-founder, Concert Promotions, Artist Management, Booking Agent)
Tony Morrow (Co-founder)
Greg Epler (Co-manager, Booking Agent)
Johnny DiFrancesca (Booking Agent)
George Poidomani (Booking Agent)
Dennis Jones (Booking Agent)
Ben Rose (Booking Agent, Co-Manager)
Kevin Miller (Drummer for Fuel, Armadillos, Fury, Shotgun Wedding)
Davey Werkheiser (Booking Agent)
Scott Curt (Booking Agent)
Lyn Carey (Booking Agent)
Dave Pomponio (Booking Agent)
Chris Sestak (Booking Agent)
Sue Connichie (Long time team member)
Tom Sestak (Long time team member)
Jessie Katzbeck (Long time team member)
Andrew McIntosh (Long time team member)
Julie Sauerzopf (Long time team member)
---
10-28-10
Ed Kowalczyk, former lead singer of Live,
has released a new solo album
It has charted in the Netherlands, Belgium, the US, and Australia. Check out Ed?s Myspace for more info.

The Gracious Few, featuring Chad Taylor, Patrick Dahlheimer and Chad Gracey from Live, can be seen on tour fall 2010 promoting their new self-titled debut album. Click here for more info on The Gracious Few.

---
6-17-10




Check out these behind the scenes clips for Sandlot Heroes' new video "Believer." Following in the footsteps of "Out of My Hands," "Believer" has been a #1 Most Request Song at B104 FM this spring. The band recently shared the stage with Jason Derulo and Iyaz at Allentown's Mayfair, wowing the audience with an inspired performance.

The music video was filmed and edited by Mike Ragone and John Proko featuring a great performance by lead singer Dan Kastelnik with the band's hometown of Bethlehem, PA as the backdrop.





---
4-12-10
---
3-29-10
Carl Bell of Fuel to Produce Sandlot Heroes


Hot off the heels of two monster singles on Allentown, Pa.'s B104 FM ("So" and "Out of My Hands") indie pop band Sandlot Heroes is hoping for a three-peat when the group hits the studio next week to record new songs with producer Carl Bell of Fuel. The band will trek up to Pennsylvania?s Pocono Mountains to work with Bell on Fuel's lead guitarist?s most recent production project. The creative writing force behind Fuel?s multi-platinum records, Bell is responsible for a number of hits including the smash ?Hemorrhage (In My Hands)"which Billboard Magazine recently picked as the no. 5 rock song of last decade. He chose to work with Sandlot Heroes after the group made waves by hitting no. 1 twice on B104 ?a Clear Channel station? an incredible feat for an unsigned band.

Soundmine Recording Studio is a world-class residential studio that has been used heavily by A&R from Universal, Sony and Warner record companies.

Media Five Entertainment president David Sestak is excited to be working together again with co-manager Greg Epler. The company guided the worldwide sales of 25 million records by Live and Fuel. Sestak and Epler are looking forward to renewing their long relationship with Bell and focusing their efforts on Sandlot Heroes. Epler also co-manages Simone, daughter of the legendary Nina Simone, and formerly co-managed Tantric.

Sandlot Heroes continues hitting traditional and non-traditional venues to support its debut album, Pretend That We?re Famous, which was independently released last fall to local and national acclaim. In addition to headlining gigs at Allentown?s Crocodile Rock Cafe and other East Coast hotspots, the band makes weekly stops at middle schools and high schools throughout the tri-state area to further cultivate its loyal audience.

On Friday, April 16 they will be one of the featured bands at the Dewey Beach Popfest. Also, B104 is presenting Sandlot on May 28 at the annual Mayfair festival Allentown.

Pretend That We?re Famous, which features ?So,? ?Out of My Hands,? and eight other anthems, is available now on iTunes, Amazon and other digital retailers.

---
2-26-10
---
12-18-09
Fuel's "Hemorrhage" named Billboard's No. 5 Rock Song of the Decade
Media Five would like to congratulate Fuel for the band's hit song "Hemorrhage (In My Hands)" being named the number 5 rock song of the decade by Billboard Magazine. The chart (which can be seen here) was tabulated based on record sales and radio play for the decade.

Media Five discovered Fuel in 1996 while the band was playing covers and some originals in Pennsylvania bars and nightclubs, and developed them from the ground up. ?Hemorrhage? was a breakout smash, earning the band international success. The song spent twelve weeks at number one on the U.S. Modern Rock Tracks chart from 2000-2001 and propelled the band?s album Something Like Human to double platinum.

---
11-05-09
Sandlot Heroes Feature Story in Morning Call
Click on the image below for a great read about Sandlot Heroes in the Lehigh Valley?s premier daily news source The Morning Call. Writer Dave Howell captures the moment well as the band releases their debut full length Pretend That We?re Famous.


---
10-24-09
David Sestak Interviewed on WFMZ Channel 69 News
On Saturday, October 24, in Philadelphia, the doors of the Wachovia Spectrum were opened to masses, offering them one last look at the building. Media Five's very David Sestak was asked to reflect on one of Philly's most historic venues.

---
9-10-09
#1 Most Requested In The Lehigh Valley
Bethlehem, PA's pop rock band Sandlot Heroes has scored their second #1 most requested song at B104 FM in Allentown, PA, beating out artists such as Kings of Leon, Nickleback, and The Fray. "Out of My Hands" has entered the station?s top 20 currently at 25 spins a week. Previously, the band?s song "So" enjoyed 5 consecutive weeks of being the #1 requested song at B104. Program Director Eric Chase testifies: "From the minute I saw and heard the Sandlot Heroes, I recognized them as a presence that could immediately be placed into the fabric of the pop culture equation that we try to create here at B104."

"Out of My Hands" is the first single from their forthcoming full length debut "Pretend That We?re Famous" scheduled for an October 27 release date. The album was produced by Adam Richman over the past year in Coney Island. His collaboration with the band has produced a taut infectious blast of youthful rock that indicates this band is in it for the long haul.

Sandlot Heroes' summer highlights included tour dates headlining at Musikfest (Bethlehem, PA's international music festival that attracts one million people every year) and playing to fans at Hot Topic and the Gap stores in eastern PA. Fall tour dates in support of their release include the Dewey Beach Music Conference, AbsolutePunk.net Show at Crocodile Rock Cafe in Allentown, PA and a two week east coast tour. An all ages hometown record release party will take place on October 31, 2009 at Crocodile Rock.

---
5-1-09
'HEROES LINE UP BIG SUMMER DATES
Sandlot Heroes have added a slew of summer dates, which see the band traveling around the Lehigh Valley playing several high profile shows in anticipation of their forthcoming debut record, Pretend That We're Famous. The guys will be everywhere from Crocodile Rock in Allentown supporting Ryan Cabrera to starring in a showcase at this year's Muskifest. They'll be adding a lot more dates as Pretend's release grows closer, so expect to see many more updates soon!

---
12-22-08
As 2008 draws to a close, we?re taking a look back at the great year that was for some of our artists.


LIVE
Answering the call from many fans who have long clamored for it, LIVE released their first-ever live CD/DVD Live at the Paradiso Amsterdam in November. The project came on the heels of a long international run this year that ended in Amsterdam, where the band continues to have enormous success. The set features some of the biggest hits from the band?s illustrious, nearly 20-year career, including ?Lightning Crashes,? ?Selling The Drama,? ?All Over You,? ?I Alone,? ?Lakini?s Juice,? ?The Dolphin?s Cry,? ?Simple Creed,? and ?Heaven.? There are also two brand new studio tracks offering a preview of what?s to come in 2009!

FUEL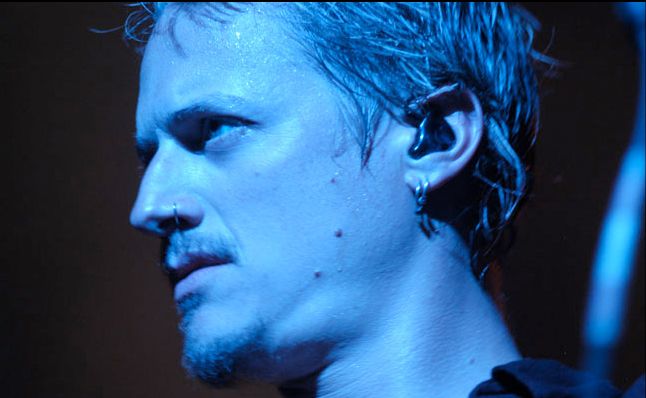 2008 saw the release ofPlaylist: The Very Best of Fuel, which hit shelves and computers in October. The album, a greatest hits collection from one of the most prominent alternative rock bands of the last decade, consists of 14 songs spanning Fuel's entire career. While the band laid low for most of the year, former members Brett Scallions and Kevin Miller certainly kept busy: Scallions is currently the frontman for Riders On The Storm, a project featuring former The Doors members Robby Krieger and Ray Manzarek, while drummer Kevin Miller toured with Tantric, who saw recent success with their Top 10 Mainstream Rock hit ?Down And Out,? and his own band, Fosterchild.

BRIDGES AND A BOTTLE
Bridges had an exciting year that saw them gain impressive regional and national exposure! In July, they were voted the most popular band in WMM?s online contest to open for Coldplay?s Philadelphia show, getting thousands of votes, more than any other band in the competition! (Unfortunately, they weren?t picked as openers, but the band?s participation in the contest drew heavy media coverage in central PA.) Bridges was also featured in an exclusive national full-page advertisement for Olympus Gear in dozens of major magazines, including Guitar Player, Acoustic Guitar, GuitarWorld, Bass Player, Keyboard, Modern Drummer, Drum & Electronic Musician! (Ad below.)

Finally, capping off a jam-packed 2008, the guys have resumed playing as a full electric band and are ending the year in style, with a flurry of year-end dates in and around the band?s hometown of Harrisburg. Check Myspace for dates and times!

SANDLOT HEROES
The year was good to the guys in Sandlot Heroes, who rode a huge pop song to the top of the local charts in the spring. Major Top-40 station B104 started spinning the infectious ?So? earlier this year, and the song spread like wildfire among listeners of all ages. It was voted number 1 on B104?s nightly top ten countdown for five weeks straight this summer, beating out all-stars like Nickelback and Matchbox Twenty. Since then, the band has seen an enormous spike in popularity, opening for names like Yellowcard, Jesse McCartney and Boys Like Girls. The band is currently in the studio with producer Adam Richman (Making April) crafting a brand new EP featuring the hit-in-the-making ?Out Of My Hands,? which the band is shooting a video for in the near future.

See you in 2009!

---
11-11-08
LIVE?s first-ever live CD/DVD release
Live at the Paradiso Amsterdam is in stores now! The multi-platinum rock legends from York, PA have delivered a stunning set featuring their biggest hits: "Lighting Crashes," "Selling the Drama," "I Alone," Lakini's Juice," "The Dolphin's Cry," "Simple Creed," "Heaven," and more!

---
10-21-08
Playlist: The Very Best of Fuel
hit shelves and computers last month
The greatest hits collection from Fuel, one of the most prominent alternative rock bands of the last decade, consists of 14 songs spanning their entire career. Not just the hits, but...the life-changing songs. The out-of-print tracks. The fan favorites everyone loves. Most of the material is culled from the classic albums Sunburn and Something Like Human, including the smashes ?Shimmer?, ?Hemmorhage (In My Hands)? and ?Bad Day.? The collection also includes exclusive remixes! If you order a physical copy (available from Amazon and other online retailers), not only will it be made of 100% recyclable material, you?ll also get full liner notes, photos and more included as a PDF file on the disc. Check it out!

---
9-16-08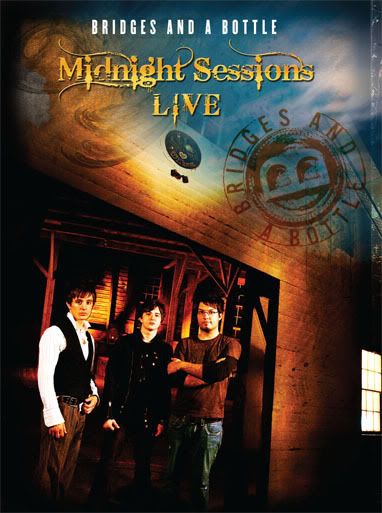 Brides And A Bottle are excited to bring you their Midnight Sessions Live DVD early this fall! It's a very adventurous homemade project, conceptualized entirely by the band. The DVD finds the band unveiling their six newest songs by performing them live in a centuries-old abandoned barn two late nights in the summer. The band kept the songs simple: stripped-down arrangements with acoustic guitars, basic percussion, and string accompaniment from hired musicians. The DVD was shot by director Mark Eaton and mixed by producer Rich Keller.

Bridges, who were recently voted the most popular band in WMMR's online contest to open for Coldplay, are currently in the studio working on their third record with Rich Keller. They're also performing every Thursday night outside at Tom Sawyer's Cantina in downtown Harrisburg: the place to be for young adults! Stay tuned for more news on Bridges.

---
7-31-08
We are proud to once again provide entertainment for this year's Musikfest celebration, held from August 1-10 in downtown Bethlehem. LAURA WARSHAUER will be playing Lyrikplatz Wednesday, August 9 from 9-9:40pm. It's free! For more details please go to Musikfest's Official Web Site!

See You There!

---